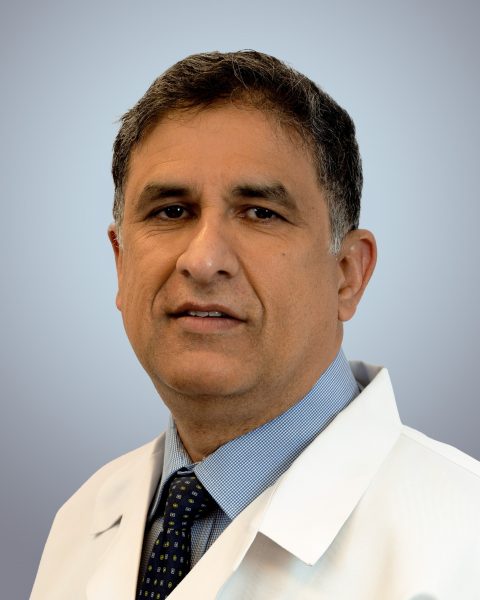 Dr. Verma earned his medical degree at the Maharshi Dayanand University, Rohtak, India followed by a residency in internal medicine at Weill Medical College of Cornell University. He completed a fellowship in leukemia and served on the clinical faculty at MD Anderson Cancer Center followed by a medical oncology-hematology fellowship at the Louisiana State University Health Sciences Center. He is Board certified in internal medicine, medical oncology and hematology.
"My patients describe me as being very compassionate. That means the world to me."
May 14th, 2023
Would recommend Dr.Verma to anyone my first visit and he was well informed of my health history and explain my treatment course answered all questions and concerns without having to ask. Highly recommend.
Feb 12th, 2023
Takes time, thorough and knowledgeable.
Sep 27th, 2022
Dr Verma is my ABSOLUTE FAVORITE doctor! Of ALL TIME! I LOVE him and his staff! I'm a 4X PE survivor with a rare blood clotting disorder (that has no name) on 2 lovenox blood thinning shots daily. He has been my hematologist since 2016 and I will never go anywhere else! He makes me feel like a family member he's caring for, has a good sense of humor, the BEST BEDSIDE MANNERS and I only feel safe in his hands! I saw his Nurse Practitioner, Gina for the 1st time yesterday and she is AMAZING!! I enjoyed my visit with her as well as her being caring, compassionate, patient, personable and very thorough! Just like Dr. Verma! I appreciate them and their care so much! And P.S. they should name my rare/no name blood clotting disorder after me. Even though my initials are DJT not DVT) lol
Sep 1st, 2022
I was treated respectfully. I was informed of my updated health status and encouraged with my present health plan. My caretaker was kind and helpful.
Aug 25th, 2022
Very efficient and professional