Jane's Story: From Caregiver to Cancer Survivor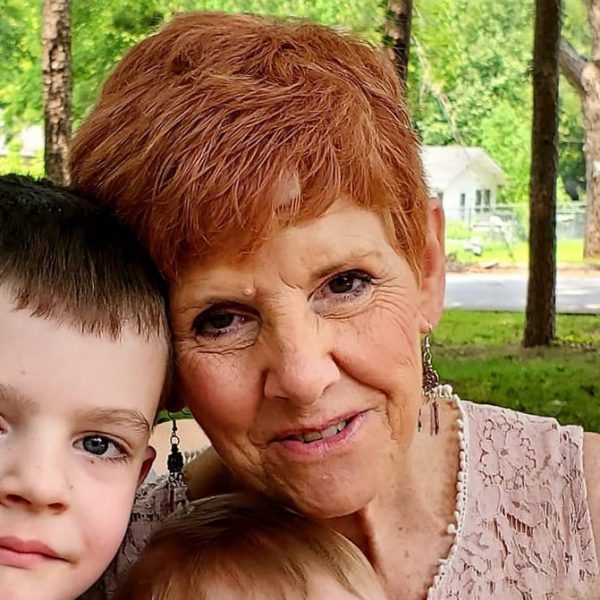 I know OHA/AON is a business but it takes special people to understand what cancer patients are going through and to help guide you. Dr. Holden gives me personal care and attention and truly listens to me, and I appreciate that.
Jane was feeding her horses on a beautiful fall evening with good temperatures and no wind. Sitting close by in his wheelchair was Don, Jane's husband of 17 years. He wasn't feeling well so he went back to the house to wait for dinner.
Now all alone, Jane was carrying feed buckets when all of a sudden it felt like her world was spinning. "It was like everything was going in slow motion and so many things were running through my mind. I think angels must have guided me because it is the length of a football field from the barn to the house." Miraculously making it back to the house she immediately collapsed onto the couch. "I was able to reach for my cell phone and dial 911 then I handed the phone to Don," said Jane. After going to her small-town hospital emergency department, she was flown via helicopter to the larger hospital in Springfield. Within 24 hours she was having brain surgery.
Before this life-changing dizzy spell Jane was busy being Don's caretaker for about five years. She literally took care of him 24 hours a day, he had many health issues including 13-hours a day of home dialysis treatment for his failing kidneys. It makes total sense why Jane didn't realize she was sick too.
Instead of realizing the symptoms of extreme fatigue were due to her being sick, she just shook it off thinking it was exhaustion from her caregiver duties and taking care of their small farm with horses and chickens.
"Whenever I got a moment to sit down, I would say to Don, I am tired…bone tired." After her first brain surgery in October 2014 they didn't find anything wrong. Sadly just a month after her surgery, she lost her loving husband Don. Then three months later Jane was experiencing dizziness again, suffering another stroke. A second brain surgery followed in January 2015. This time they found melanoma on her brain and right lung.
Still dealing with excruciating pain and could hardly move, it was discovered that Jane also had melanoma on her spine. So on May 2016 she had her first spine surgery, "The surgeon cut from the base of my neck down my upper spine about 11 inches long." Even though the doctor with a grim response said she has melanoma cancer and there's not much they could do, Jane said she felt relieved to finally know the cause of her fatigue and pain.
And with a slight laugh she said, "Of course that wasn't good enough for me, so I went back a month later with the same pain and symptoms and they found more melanoma requiring a second surgery in July 2016. This time cutting six inches further down my spine."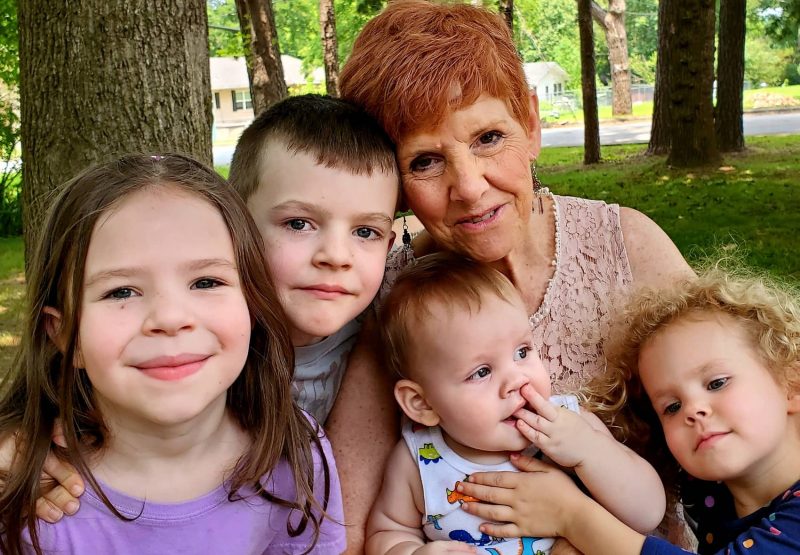 As a mother of three adult children and with eight grandchildren, Jane is used to taking care of others. But now she is forced to depend on others for help she explained, "It's difficult for me to rely on others but I've learned to appreciate the help and to listen to my body. When I am tired, I really am and I need to take a rest."
After having to drive an hour away from where she lived to Springfield's hospital for treatment, Jane was thrilled when Oncology Hematology Associates (OHA) opened up a clinic in Monett only 10 minutes from her home. Affirming that she was one of the first patients to be seen at OHA Monett, "I am sorry that so many people are sick but I am happy that Oncology Hematology Associates is here to take good care of us. I've seen the clinic grow so much and there are many services available to patients."
Jane went on to explain how she is a living miracle, having survived and endured four major surgeries, radiation and cancer treatments since October 2014. "We are so blessed with medical technology right now, with immunotherapy and many new medications being approved every day!"
She also referred to her OHA oncologists, Dr. Roger Holden and Dr. William Cunningham as "blessings" for the care and treatment they both provided. Continuing, "I know OHA/AON is a business but it takes special people to understand what cancer patients are going through and to help guide you. Dr. Holden gives me personal care and attention and truly listens to me, and I appreciate that."
OHA Medical Oncologist, Roger Holden, MD PhD, said "With extensive disease, brain cancer and melanoma, if it was eight years ago she wouldn't be here with us today. But with new advances especially with immunotherapy treatments, it's helping to keep our patients surviving longer."
With excitement in his voice, Dr. Holden continued, "Jane is now cancer-free and her outlook is great!" Jane is thankful for her wonderful family, especially her son, Josh and his wife, Sara for driving her to treatments. Her faith also gives her peace with the cancer diagnosis.
"We are all going to hit a point where we just don't go one more step. And I know whatever happens, I'm not alone." She credits her Lord and Savior Jesus Christ, emphasizing, "He is my friend and with me all the time, as well as my provider and protector."
Instead of focusing on the things she can't do anymore, Jane decided to learn new things and took a woodworking class. Proudly stating, "I learned to hand carve and I was able to make a beautiful bookshelf for my grandchildren. I hope this leaves a positive legacy and memories for them about going to grandma's farm."
"I recommend not only for cancer patients, but everyone should be open to new things and don't be afraid to try something new," said Jane.