Delivering More Personalized Care
April 21, 2020
The good news is cancer survival rates are rising. The bad news is the cost of treating cancer is also increasing causing a financial burden for patients with a cancer diagnosis. In a survey conducted by the American Society of Clinical Oncology in 2018, 60% of respondents indicated they worry about the financial burden of treating their cancer diagnosis.
A federal program to improve quality and affordability for cancer patients while providing more coordinated care called the Oncology Care Model (OCM) was developed by The Center for Medicare & Medicaid Innovation (CMMI). Oncology Hematology Associates (OHA) through our partnership with the American Oncology Network is one of under 200 practices participating in the OCM, helping our patients eliminate unnecessary healthcare costs.
To participate in the OCM participating practices must provide enhanced patient services including: patient access 24 hours a day, 7 days a week with real time access to the patient's medical records and treatment therapies consistent with nationally recognized clinical guidelines.
OHA provides services for patients that improve the patient experience while addressing the complex needs of cancer patients. OHA offers personalized care with customized treatment plans based on each individual patient with additional care management services that help treat the whole person, from cancer treatment and beyond. Furthermore, OHA has an in-house laboratory, pathology, and specialty pharmacy, offering patients the convenience of services under one roof.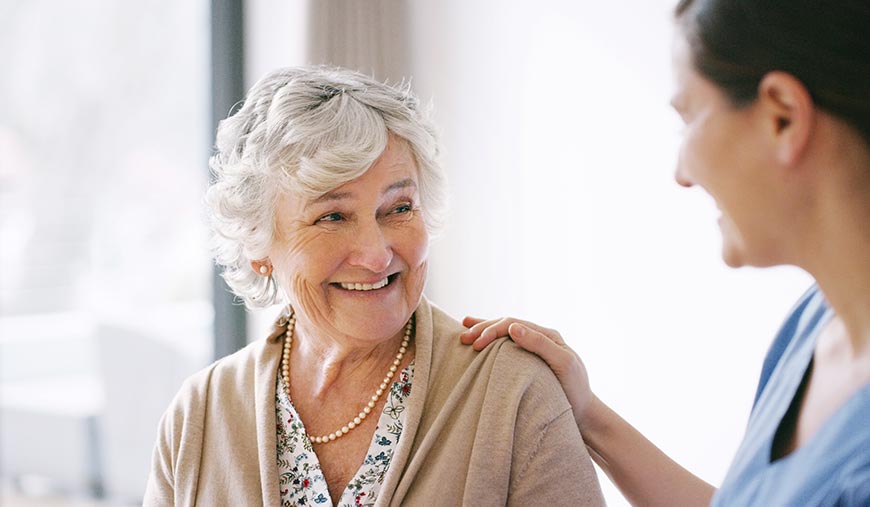 Care management includes nutrition guidance, social counseling and other services, as needed. Oncology nutrition helps choose the right foods to stay nourished during cancer treatments which can help lessen side effects while improving recovery. Oncology social workers help with counseling for anxiety and depression, education for family members and caregivers, resources for transportation, meals, shopping, and other needs.
For OCM patients, the process is easy. OCM patients are assigned a dedicated care manager and receive a personalized care plan. The care managers are an extension of the team within the clinics to ensure continuous, high-quality care for patients in between their office visits. Each patient's care management team has full access to their medical records and treatment regimen when advising the patient or their support system. Not all patients are assigned a care manager but have a dedicated team of oncology certified nurses and providers that are available 24/7 to help with needs as they arise.
It could be 3 a.m. and a patient may be scared because they're sick and having side effects. Via phone, the oncology certified nurse, nurse practitioner or physician can walk them through how to manage that or give their caregivers resources. The team is trained to triage whether the person should go to the hospital or whether it's not necessary at that point with clear protocols focused on the specific disease. Essentially, the care managers and team act as a "care coach" to guide patients through their cancer journey.
Care management services reduce unnecessary emergency room visits and unnecessary hospitalizations, especially when those trips aren't warranted and there are better alternatives. Fewer trips to the hospital can also save some patients thousands of dollars, especially if they face hefty out-of-pocket expenses if they don't have a supplemental insurance plan.
With more than 16.9 million Americans living with a history of cancer, it's imperative to continue to focus on evidence-based medicine while improving upon the systems in place. OHA is committed to delivering more personalized, high-quality care at a lower cost to our patients.